Trainer Linda Rice (45 wins) won her first NYRA meet title since 2017, jockey Manny Franco paced all riders with 98 victories and Michael Dubb led all owners with 15 wins for the winter meet at Aqueduct Racetrack that spanned December 7, 2018 to March 31.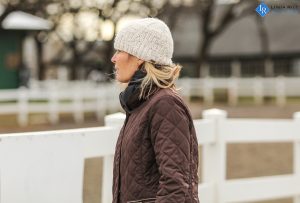 Rice tallied five more wins than second-place trainer Rudy Rodriguez. The native of Racine, Wisconsin earned her sixth career New York training title and her first since the 2017 Aqueduct spring meet, when she tied for first with 12 wins.
Among the highlights were four stakes winners in 2019 for Rice, including Startwithsilver in the Correction on March 16; Bavaro in the Hollie Hughes on February 18, Holiday Disguise in the Broadway on February 16; and Blindwillie McTell in the Rego Park on January 13. With 180 total starts during the meet, Rice-conditioned horses went 45-29-33, finishing on the board 59.44 percent of the time.
With the Aqueduct winter title secured, Rice has now won leading trainer at all three NYRA tracks, including the 2009 Saratoga meet, the 2011 Belmont spring/summer meet and now at Aqueduct.
"It's always nice to win a training title; Saratoga was my first, and I've finished second at the Aqueduct winter meet a few times, so it's nice to get the win," Rice said.
–This post is an excerpt from a NYRA story. Click here for full story.